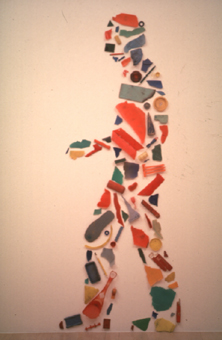 Richard Long walking a distance to create a line in the landscape,
Tony Cragg made a self-portrait with a mixture of coloured household, everyday and found objects, mostly broken and made of plastic.
Most of these objects are plates, tools, children's toys, plant pots and bottles.
He has also used household cleaning product containers and parts off furniture.